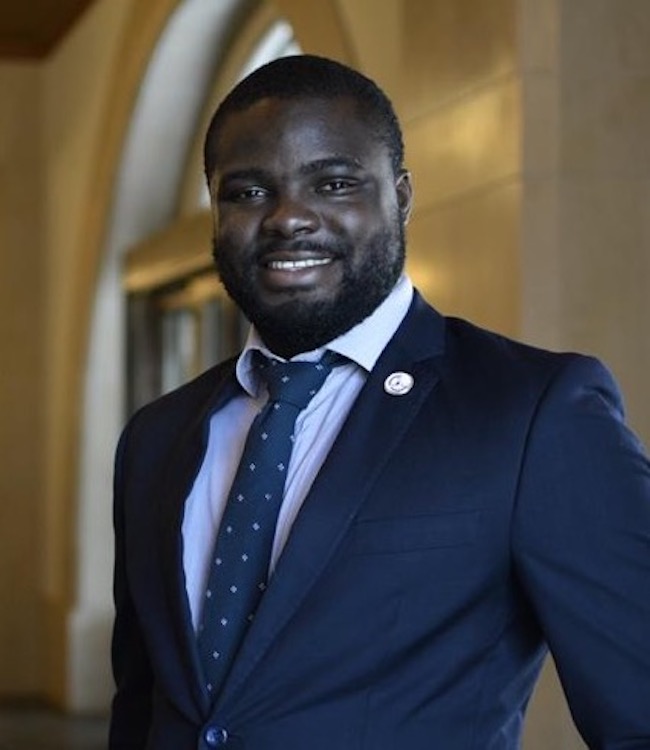 Governance Board Member
Iyinoluwa Aboyeji
Iyinoluwa Aboyeji is an entrepreneur in the public interest. He is passionate about partnering with missionary talent and capital to build an African future. He spent the last few years as the CEO of Flutterwave, a business building payments technology and infrastructure to connect Africa to the global economy.
Over those years, he led the company to become one of the fastest growing payments technology businesses of all-time processing over $2 billion across over 50 million transaction with annual revenues of millions of dollars a year. It also attracted significant investment from experienced players in the global payments arena such as Y Combinator (investors in Stripe), Greycroft (investors in Braintree), Greenvisor Capital (Led by the Former CEO of Visa), Mastercard amongst others.
Prior to helping to co-found and lead Flutterwave, Iyinoluwa co-founded Andela - Africa's largest engineering organization with over 1000 software engineers which has received investment from Mark Zuckerberg and Google Ventures amongst others. Iyin now heads Fund for Africa's Future where he spends time helping founders, philanthropists and investors from around the world understand how to do build fast growing and impactful technology businesses in Africa.
He is working to identify passionate and experienced missionary entrepreneurs with the integrity and courage to flawlessly execute in Africa while developing a data backed and informed point of view on how to turn Africa's largest challenges into incredible business opportunities. Fund for Africa's Future celebrates missionary entrepreneurs while empowering them toserve the next generation of missionary entrepreneurs.
Iyinoluwa holds a bachelor's degree in Legal Studies from the University of Waterloo; and sits on the board of several institutions including Paris' Share Africa Project, Rainbow Educational Services Limited and Filmo Realty. He served as the Deputy Director General for Madam Oby Ezekwesili's 2019 Presidential Campaign, he is a World Economic Forum Young Global Leader, a Forbes 30 under 30 honoree and a member of Nigeria's Industrial Policy and Competitiveness Advisory Council.